Elevate Your Backgammon Experience with Premium Materials
Welcome to Legacy Boards Backgammon, where we believe that the materials used to create a backgammon board are instrumental in delivering an exceptional gaming experience. We take pride in using the finest materials to craft our backgammon boards, ensuring that each peice embodies luxury, craftsmanship, and unparalleled quality. Here's a closer look at the premium materials we use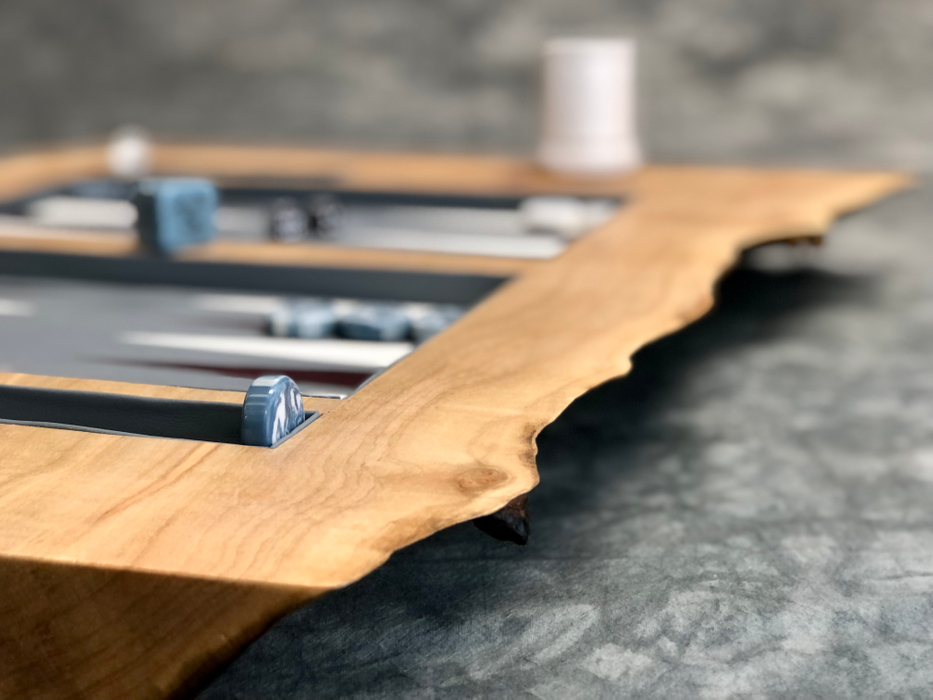 Live-Edge Wood - Perfectly Imperfect
At Legacy Boards, we understand that the game of backgammon involves great contemplation. The foundation of each unique Legacy Board backgammon board and table lies in our choice of wood. Our use of live-edge wood captures the raw beauty and natural textures of unprocessed wood providing a magnificent and long-lasting beauty that you won't see replicated anywhere else. Live-edge wood, the cross-section of a tree, showcases the unique patterns and grains that make every backgammon table truly one-of-a-kind. Experience the warmth and elegance that our luxury wood backgammon tables bring, as they effortlessly elevate your backgammon game to new heights.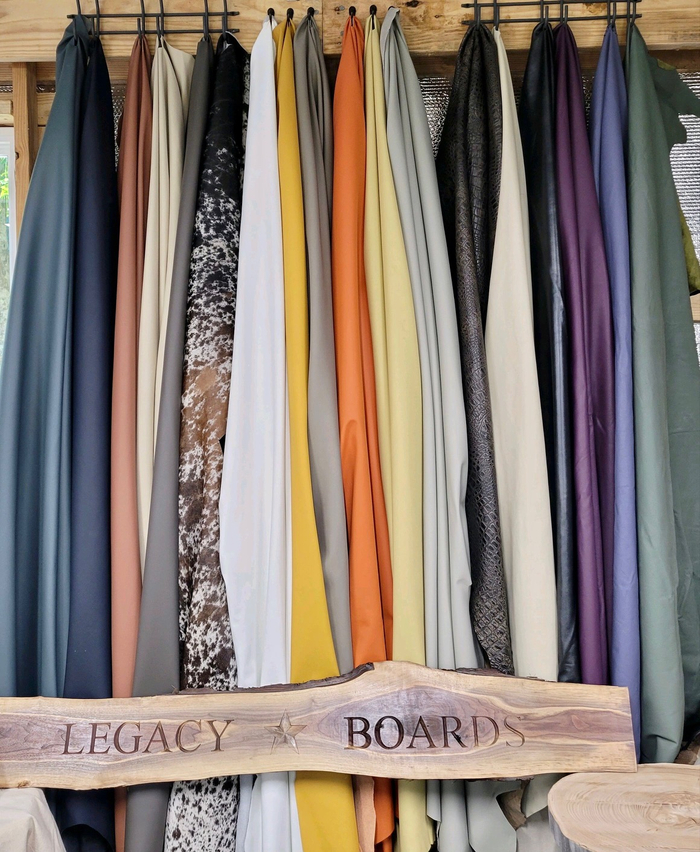 Fine Quality Leather
When it comes to creating a truly exceptional backgammon board, attention to detail is key. At Legacy Boards, we hand make all of our tables and boards using nearly 50 individual cuts of fine-quality leather. Each piece is meticulously hand cut and hand placed into the playing surface, ensuring a seamless and luxurious experience. With our backgammon boards for sale, you not only enjoy the smooth glide of the checkers across the leather surface but also appreciate the exquisite craftsmanship that goes into every stitch.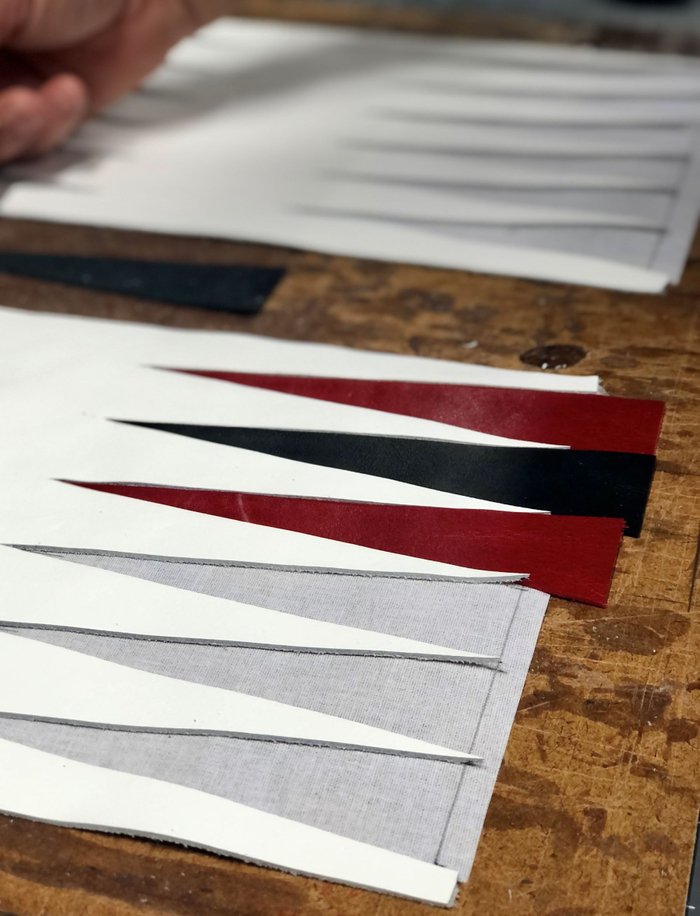 Silent and Luxurious: Cork Underlayment and Mesh Fabric
We understand the importance of a quiet and enjoyable gaming experience. That's why our backgammon boards feature a discreet combination of cork underlayment and mesh fabric. The cork layer provides a cushioned surface, reducing noise and creating a silent roll of the dice. Underneath, the mesh fabric ensures durability and stability, making every game of backgammon a pleasure. You can immerse yourself in the game without distractions, fully indulging in the luxurious ambiance created by Legacy Boards Backgammon.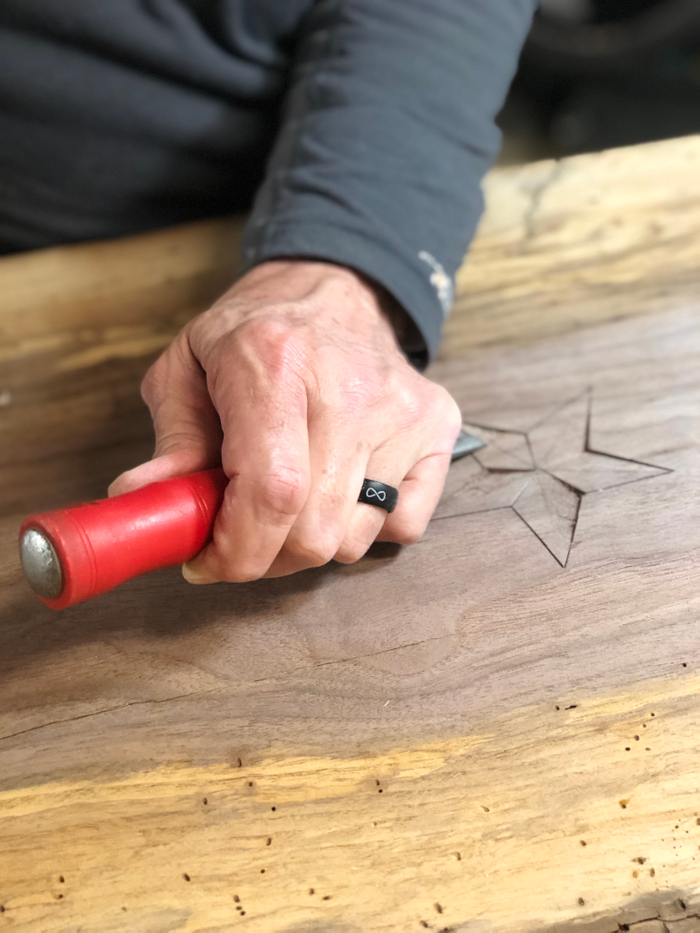 Uncompromising Quality
At Legacy Boards Backgammon, we are committed to delivering backgammon boards of uncompromising quality. Every step of the process, from selecting the finest materials to our meticulous craftsmanship, is driven by a dedication to excellence. Each backgammon board and custom backgammon set is handcrafted by skilled artisans, ensuring that no detail is overlooked. As a result, our customers can enjoy the satisfaction of owning a truly unique, durable, and beautifully designed backgammon board.