Handcrafted Luxury for Unforgettable Game Nights
Legacy Boards Backgammon offers a range of exquisite tabletop boards that boast the same level of craftsmanship and luxury as our custom backgammon boards. Each tabletop board is meticulously handcrafted using premium materials, ensuring a stunning piece that is not only functional but also a work of art. With Legacy Boards Backgammon, you can elevate your gaming experience to new heights, whether you're hosting a game night at home or enjoying yacht club games. Inquire today about ordering a tabletop backgammon board!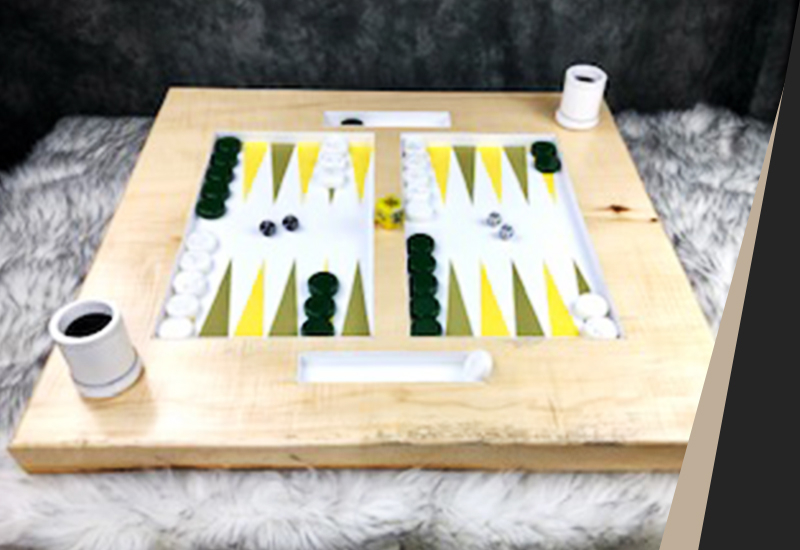 Versatility for Any Location
Our tabletop boards are designed with versatility in mind. Whether you're planning a game night in your living room, on a yacht, or even at the beach house, our tabletop boards are the perfect choice. Simply place the board on any flat surface, and you're ready to start enjoying the timeless game of backgammon in style. With our tabletop boards, you can bring the excitement and sophistication of backgammon wherever you go.
Handcrafted with Premium Materials
Every tabletop board from Legacy Boards Backgammon is meticulously crafted with premium materials. We take pride in using only expertly selected materials including the finest live-edge wood and fine quality leather. Our dedication to craftsmanship ensures that each tabletop board is a true work of art, making it a worthy centerpiece for your home or yacht. With Legacy Boards Backgammon, you can be confident that you are investing in a piece that will be enjoyed for years to come.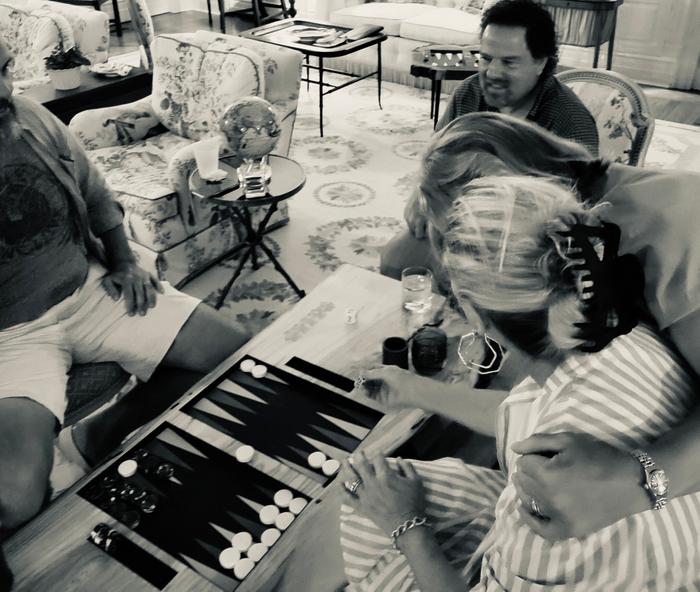 Unleash the Fun with Family and Friends
Our tabletop boards are not only a symbol of luxury but also an invitation to gather your loved ones for unforgettable game nights. Whether you're introducing the game of backgammon to family members or challenging friends to a fierce competition, our tabletop boards create the perfect setting for bonding and creating cherished memories. Enjoy the thrill of yacht club games or create an intimate evening of backgammon in the comfort of your own home. With Legacy Boards Backgammon, every game night becomes a special occasion.
Order Today
Legacy Boards Backgammon brings the luxury and elegance of backgammon to your home or yacht with our exceptional tabletop boards. Handcrafted with premium materials and designed for versatility, these boards are the perfect addition to any game night, whether on land or sea. Create unforgettable memories with family and friends as you enjoy the timeless game of backgammon in style. Discover the unparalleled craftsmanship and sophistication of our tabletop boards today, and elevate your gaming experience with Legacy Boards Backgammon.